FEED - Snap Judgement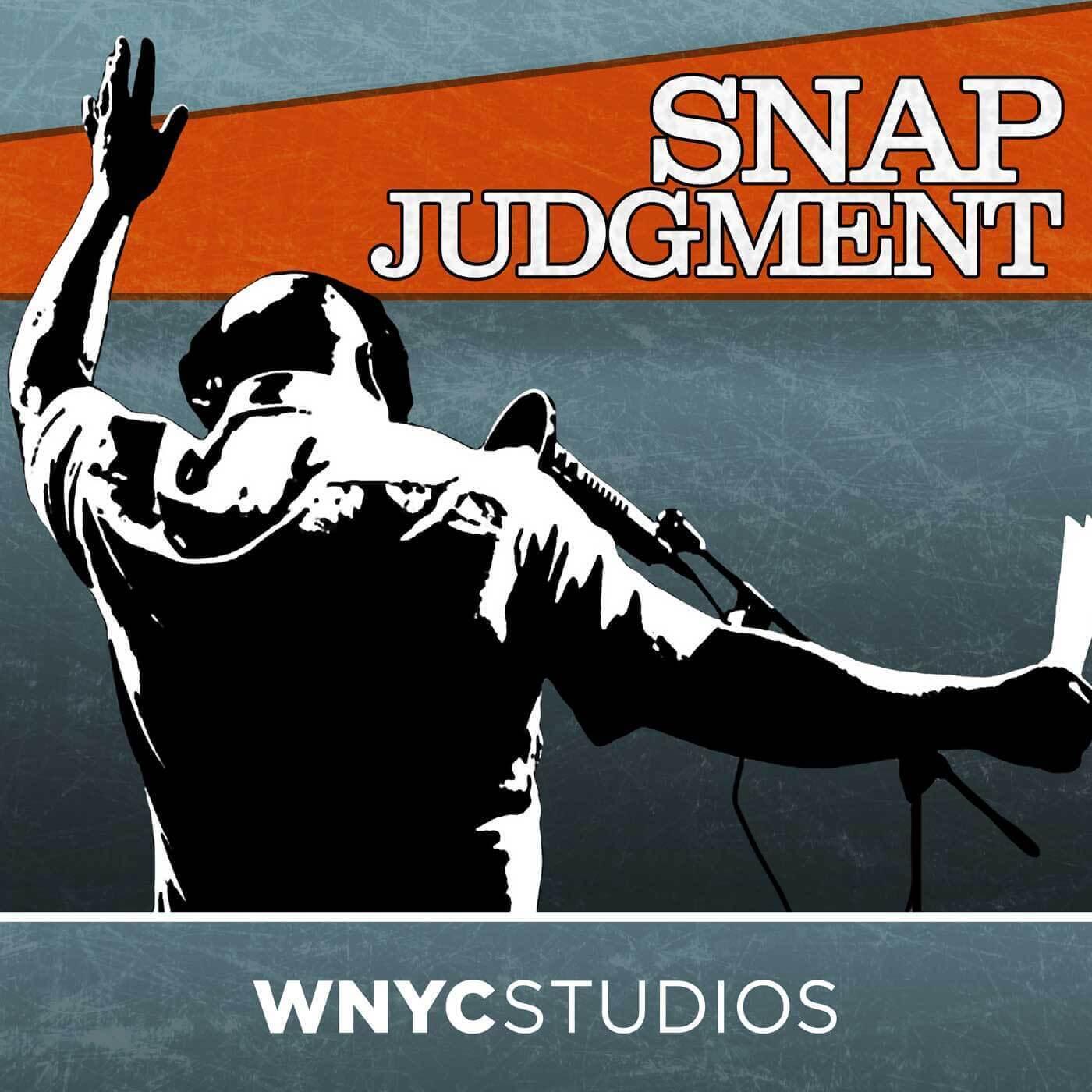 Mixes real stories with killer beats to produce cinematic, and dramatic radio. Hosted by Glynn Washington.
Updated: 13 min 59 sec ago
When the fight is over we still have to deal with the pieces of the battle that remain inside.  Featuring The Warrior Box and Soul of a Soldier.
When Avi Steinberg became a prison librarian, he thought his job would be to keep track of the books.  Then he started reading between the lines.
Producer: Joe Rosenberg
STORIES
"The Choice" from the Lucky Podcast
Nada Rothbart thought she'd have plenty of time to get her family out of Sarajevo. Suddenly, it was too late.
This story originally aired on Lucky podcast, listen to part two of Nada's story "The Choice" here.
"Live At The Morgue" from The Nocturnists Podcast
What do you do when the morgue has a total meltdown. Galen Laserson tells her story live at The Nocturnists.  Its host and creator is Emily Silverman, MD, its executive producer is Ali Block, MD, and its podcast producer is Marina Poole. 
On the next Snap Classic, we bring you one of our most beloved stories of all time.
In the desert of northern South Africa you come across a little puddle.  If you dive down into that puddle, at the bottom there is a slot.  This is the entrance to third largest freshwater cave in the world. This is where the adventure begins.  
Producer: Julia DeWitt
At the height of the Cold War, Ulrike Poppe just might have been the most surveilled woman in the world. But it was only after the wall fell that things got really interesting.
Producer: Luisa Beck with Production Assistance By Joe Rosenberg
Original Score: Renzo Gorrio
For two years, ISIS fought to take over the city of Mosul, killing 40,000 civilians. This is a story about a group of men and women from around the world who packed up their bags, flew into Iraq, and made their way to Mosul to try their hand at fighting ISIS back.
Check out more from the Free Burma Rangers at http://www.freeburmarangers.org/
Also check out the book City of Death due for release October 23rd, 2018.
When a rising high school track star in Eritrea, East Africa, is arrested under the military dictatorship, he realizes he might have a way out....run.
On Atlas Peak there is one way in and one way out.  When wildfire threatened their homes, the only escape route...was up.
Check out KQED's fire investigation.
Producer: Sukey Lewis
What do you do when you receive a letter from your husband's killer? For more information, check out Kathleen's website and facebook page. Producer and Sound Design:Davey Kim
Ex-Cop Robert Davis had two choices: Show up to court and serve a sentence that meant certain death... or find a way out. Find out about Robert Davis's work here. Producer: Anna Sussman Sound Design: Renzo Gorrio
On the next Snap..."Unforgiven." There is a line, draw it in the sand, shake on it, mark it in blood, but if you cross it... there is no going back.
Stories
Hijacker's Letter
Cop Out
The Silent Twins