FEED - Snap Judgement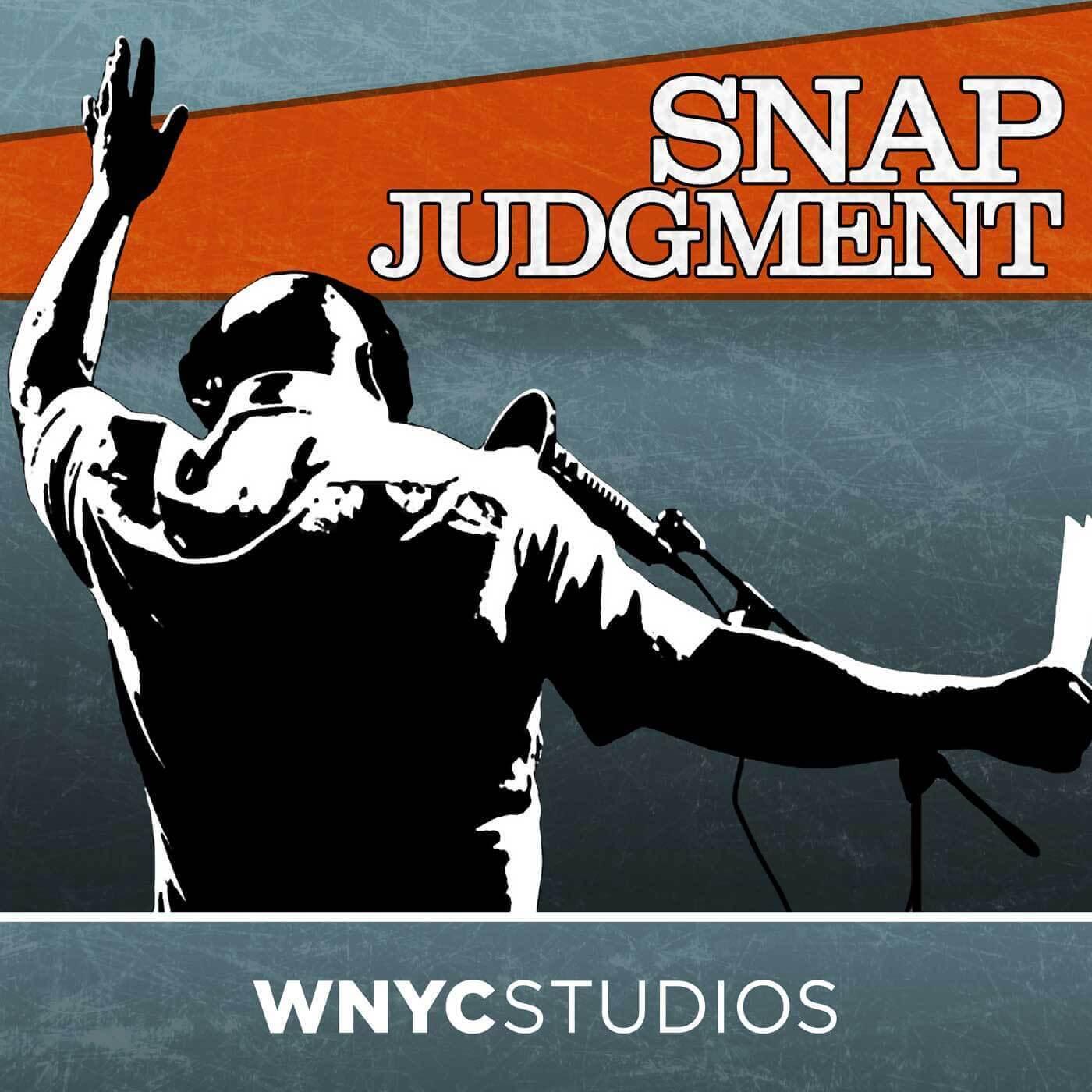 Dramatic tales, killer beats and the edgiest new talent in storytelling come together for a weekly radio hour hosted by Glynn Washington.
Updated: 30 min 55 sec ago
Get Spooked at SpookedPodcast.org. From the creators of Snap Judgment and WNYC studios, a new podcast that pushes back the veil. Real stories from real people battling the forces of the night.  Subscribe now!
*Get the NEW Spooked Podcast now at SpookedPodcast.org. 
STORIES
Border Bogeyman
Rocky Elmore used to work down by the border during long pitch-black nights in the desert. It was so dark you never knew who or what was out there.
Rocky's previous story with Snap Judgment was The Phantom Border Patrol Agent.
For more stories of natural and supernatural happenings on the border, be sure to check out Rocky's book, Out On Foot: Nightly Patrols and Ghostly Tales of A U.S. Border Patrol Agent and his website, RockyElmore.com
Tooki Man
Trekking in Indonesia, Ian and Stuart wander off the beaten path.  There, a broken man tells them he knows the way to magic . . .
The Trail of Polaroids
After arriving home from work, Douglas Leach saw a Polaroid lying on his front step. He picked it up. He shouldn't have . . .
Past Life Detective
Detective Bob Snow could never have imagined that the toughest case of his entire career, would be an investigation into his own past....life.  Check out Bob Snow's books here. 
Pia's Letter of Acceptance from NYU should have been the best news she heard all day...but her mother's reaction changed everything.
You can follow her here:
Twitter: @PiaGlennInsta: @Pia_Glenn
Performed Live by Pia Glenn at Snap LIVE! in NYC 
Composed by Alex Mandel and performed by Alex Mandel, Tim Frick, and David Brandt
This radio play is about one of those days that you have that changes you forever.
It comes from our friends at The Truth Podcast, and it was commissioned by The Sarah Awards from Sarah Lawrence College. It was written by  Louis Kornfeld, and produced by Jonathan Mitchell. The part of ANN was played by Ann Carr, ADAM was played by Louis Kornfeld, and Amy Warren was the sister.
Producer: Jonathan Mitchell
Bryan Denson was a court reporter for The Oregonian newspaper in Portland. It could be mind-numbing work sitting in the cheap seats of the American justice system. But then one day he got a tip about an espionage case coming in. The defendant was 24-year-old Nathan Nicholson. For Bryan it would out to be the story of a lifetime. For Nathan, it was the beginning of the end. 
To learn more about Nathan's story, make sure to grab a copy of Bryan Denson's book: The Spy's Son. You can check out his other work at bryandenson.com.
Bryan also wrote a six-part series of Nathan's story for The Oregonian, which you can check out here. 
A big thanks to The Oregonian/OregonLive for allowing Snap Judgment to use tape from Bryan Denson's interview with Nathan Nicholson. 
Producer: Nancy López
Sound Design: Renzo Gorrio
Glynn witnesses a miracle...his daughter's birth.
Producer: Mark Ristich
On the next Snap, "The Promise." Some of them are worthless, and some of them have infinite value, and some you will never know how much they are worth... until you have to cash them in.