FEED - Radiolab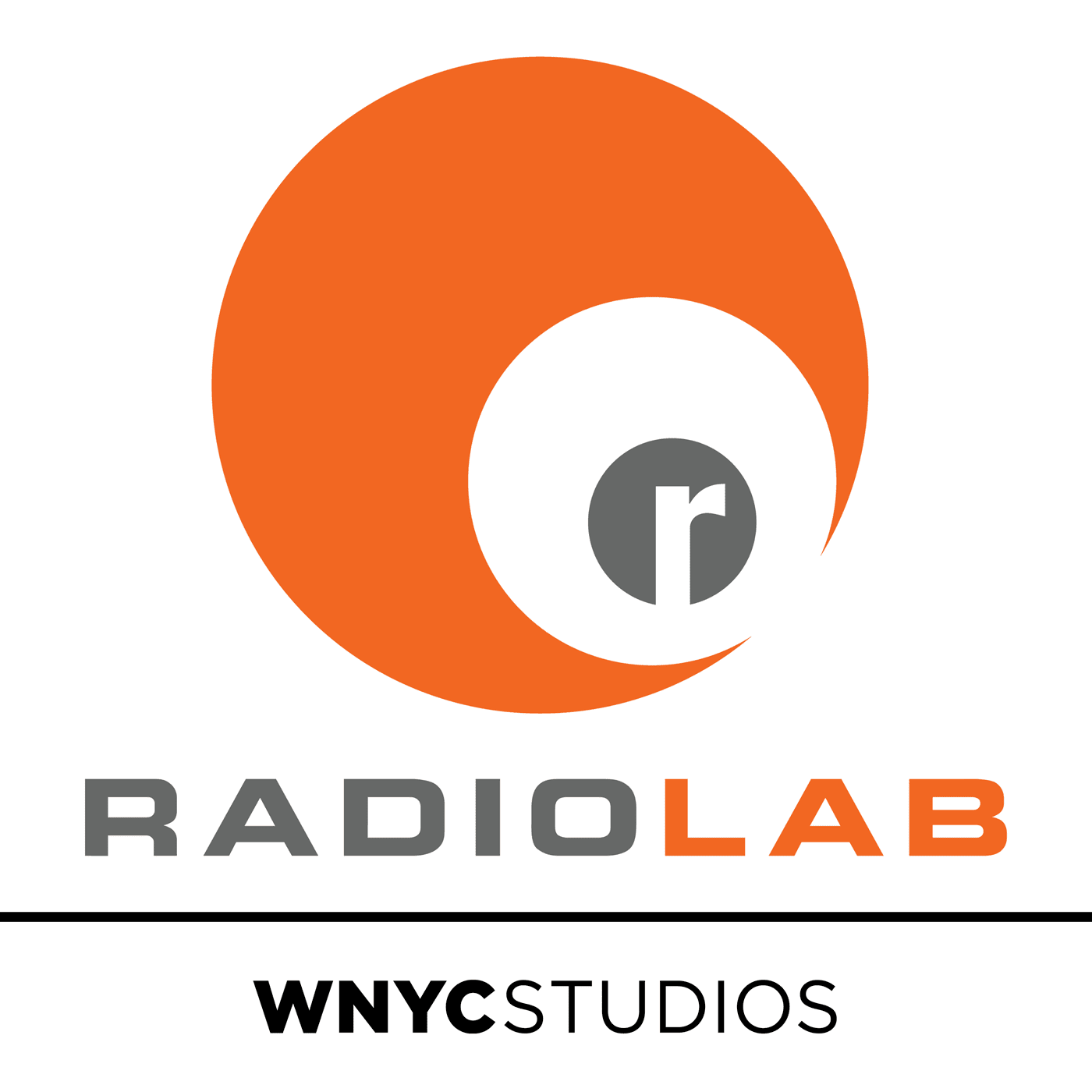 Radiolab is a show about curiosity. Where sound illuminates ideas, and the boundaries blur between science, philosophy, and human experience. Radiolab is heard around the country on more than 500 member stations. Check your local station for airtimes. Embed the Radiolab widget on your blog or website. Radiolab is supported, in part, by the Alfred P. Sloan Foundation, enhancing public understanding of science and technology in the modern world. More information about Sloan at www.sloan.org. All press inquiries may be directed to Jennifer Houlihan Roussel at (646) 829-4497.
Updated: 1 hour 29 min ago
One of our most popular episodes of all time was our Colors episode, where we introduced you to a sea creature that could see a rainbow far beyond what humans can experience.
Peacock mantis shrimps are as extraordinary as they are strange and boast what may well be the most complicated visual system in the world. They each have 16 photoreceptors compared to our measly three. But recently researchers in Australia put the mantis shrimps' eyes to the test only to discover that sure, they can SEE lots of colors, but that doesn't mean they can tell them apart.
In fact, when two colors are close together - like yellow and yellow-y green - they can't seem to tell them apart at all.  
MORE ON COLORS: There was a time -- between the flickery black-and-white films of yore and the hi-def color-corrected movies we watch today -- when color was in flux. Check out this blog post on how colors made it to the big screen from our director of research, Latif Nasser. 
Our original episode was produced by Tim Howard and Pat Walters. This update was produced by Amanda Aronczyk.
Special thanks to Chris Martin of Creative Aquarium Nation, Phil Weissman, David Gebel and Kate Hinds for lending us their colorful garments. Also thanks to Michael Kerschner, Elisa Nikoloulias and the Young New Yorkers' Chorus, as well as Chase Culpon and The Greene Space team.
Support Radiolab today at Radiolab.org/donate.
The shooting in Parkland, Florida on February 14, 2018, reignited an increasingly familiar debate about guns in this country. Today, we're re-releasing a More Perfect episode that aired just after the Las Vegas shooting last year that attempts to make sense of our country's fraught relationship with the Second Amendment.
For nearly 200 years of our nation's history, the Second Amendment was an all-but-forgotten rule about the importance of militias. But in the 1960s and 70s, a movement emerged — led by Black Panthers and a recently-repositioned NRA — that insisted owning a firearm was the right of each and every American. So began a constitutional debate that only the Supreme Court could solve. That didn't happen until 2008, when a Washington, D.C. security guard named Dick Heller made a compelling case.
We don't do breaking news. But when Robert Mueller released his indictment a few days ago, alleging that 13 Russian nationals colluded to disrupt the 2016 elections, we had a lot of questions. Who are these Russian individuals sowing discord? And who are these Americans that were manipulated?? Join us as we follow a trail of likes and tweets that takes us from a Troll Factory to a Cheesecake Factory.
This episode was produced by Simon Adler and Annie McEwen with reporting help from Becca Bressler and Charles Maynes. 
Support Radiolab today at Radiolab.org/donate. 
Do you really need a brain to sense the world around you? To remember? Or even learn? Well, it depends on who you ask. Jad and Robert, they are split on this one. Today, Robert drags Jad along on a parade for the surprising feats of brainless plants. Along with a home-inspection duo, a science writer, and some enterprising scientists at Princeton University, we dig into the work of evolutionary ecologist Monica Gagliano, who turns our brain-centered worldview on it's head through a series of clever experiments that show plants doing things we never would've imagined. Can Robert get Jad to join the march?
This episode was produced by Annie McEwen. 
Support Radiolab today at Radiolab.org/donate. 
In anticipation of Super Bowl LII (Go Eagles), we're revisiting an old episode about the surprising history of how the game came to be. It's the end of the 19th century -- the Civil War is over, and the frontier is dead. And young college men are anxious. What great struggle will test their character? Then along comes a new craze: football. A brutally violent game where young men can show a stadium full of fans just what they're made of. Harvard, Yale, Princeton, Penn -- the sons of the most powerful men in the country are literally knocking themselves out to win these gladiatorial battles. And then the most American team of all, with the most to prove, gets in the game and owns it. The Carlisle Indian School, formed in 1879 to assimilate the children and grandchildren of the men who fought the final Plains Wars against the fathers and grandfathers of the Ivy Leaguers, starts challenging the best teams in the country. On the football field, Carlisle had a chance for a fair fight with high stakes -- a chance to earn respect, a chance to be winners, and a chance to go forward in a changing world that was destroying theirs. 
Support Radiolab today at Radiolab.org/donate. 
An unassuming string of 16 words tucked into the Constitution grants Congress extensive power to make laws that impact the entire nation. The Commerce Clause has allowed Congress to intervene in all kinds of situations — from penalizing one man for growing too much wheat on his farm, to enforcing the end of racial segregation nationwide. That is, if the federal government can make an economic case for it. This seemingly all-powerful tool has the potential to unite the 50 states into one nation and protect the civil liberties of all. But it also challenges us to consider: when we make everything about money, what does it cost us?
How do you pay proper tribute to a legend that many people haven't heard of?
We began asking ourselves this question last week when the visionary radio producer Joe Frank passed away, after a long struggle with colon cancer.  Joe Frank was the radio producer's radio producer.  He told stories that were thrillingly weird, deeply mischievous (and sometimes head-spinningly confusing!). He had a big impact on us at Radiolab.  For Jad, his Joe Frank moment happened in 2002, while sitting at a mixing console in an AM radio studio waiting to read the weather.  Joe Frank's Peabody Award-winning series "Rent-A-Family" came on the air.
Time stood still.
We've since learned that many of our peers have had similar Joe Frank moments.
In this episode, we commemorate one of the greats with Brooke Gladstone from On the Media and Ira Glass from This American Life. 
This episode was produced by Jad Abumrad with help from Kelly Prime and Sarah Qari. 
Support Radiolab today at Radiolab.org/donate.
What are people thinking when they risk their lives for someone else? Are they making complicated calculations of risk or diving in without a second thought? Is heroism an act of sympathy or empathy?  
A few years ago, we spoke with Walter F. Rutkowski about how the Carnegie Hero Fund selects its heroes, an honor the fund bestows upon ordinary people who have done extraordinary acts.
When some of these heroes were asked what they were thinking when they leapt into action, they replied: they didn't think about it, they just went in.
Neuroscientist Robert Sapolsky says there is a certain kind of empathy that leads to action. But feeling the pain of another person deeply is not necessarily what makes a hero.  
Our original episode was reported and produced by Lynn Levy and Tim Howard. This update was produced by Amanda Aronczyk.
Support Radiolab today at Radiolab.org/donate.
Take a stroll through where Radiolab is made and meet some of the people who have created your favorite episodes.
Help make another year of curiosity possible. Radiolab.org/support
When we dumped out our bucket of questions, there was a lot of spillover. Like, A LOT of spillover. So today, we're back for round two. This time with some bigger, little questions.  
This episode was reported and produced by Annie McEwen, Bethel Habte, Latif Nasser, Matt Kielty, Simon Adler, and Tracie Hunte.
Special thanks to Stephen Brady and Staff Sergeant Erica Picariello in the US Air Force's 21st Space Wing.
Support Radiolab today at Radiolab.org/donate.
Here at the show, we get a lot of questions. Like, A LOT of questions. Tiny questions, big questions, short questions, long questions. Weird questions. Poop questions. We get them all.
And over the years, as more and more of these questions arrived in our inbox, what happened was, guiltily, we put them off to the side, in a bucket of sorts, where they just sat around, unanswered. But now we're dumping the bucket out.
Today, our producers pick up a question that spilled out of that bucket, and venture out into the great unknown to find answers to some of life's greatest mysteries: coincidences; miracles; life; death; fate; will; and, of course, poop.
This piece was reported and produced by Rachael Cusick, Tracie Hunte, and Matt Kielty. 
Special thanks to Blake Nguyen, Sarah Murphy, and the New York Public Library. 
Support Radiolab today at Radiolab.org/donate.
When we started reporting a fantastic, surreal story about one very cold night, more than 70 years ago, in northern Russia, we had no idea we'd end up thinking about cosmology. Or dropping toy horses in test tubes of water. Or talking about bacteria. Or arguing, for a year. Walter Murch (aka, the Godfather of The Godfather), joined by a team of scientists, leads us on what felt like the magical mystery tour of super cool science.
This piece was produced by Molly Webster and Matt Kielty with help from Amanda Aronczyk.  It originally aired in March of 2014.
Support Radiolab today at Radiolab.org/donate.
This story comes from the second season of Radiolab's spin-off podcast, More Perfect. To hear more, subscribe here.
On a fall afternoon in 1984, Dethorne Graham ran into a convenience store for a bottle of orange juice. Minutes later he was unconscious, injured, and in police handcuffs. In this episode, we explore a case that sent two Charlotte lawyers on a quest for true objectivity, and changed the face of policing in the US.
The key voices:
Dethorne Graham Jr., son of Dethorne Graham, appellant in Graham v. Connor Edward G. (Woody) Connette, lawyer who represented Graham in the lower courts Gerald Beaver, lawyer who represented Graham at the Supreme Court Kelly McEvers, host of Embedded and All Things Considered
 The key case:
Additional production for this episode by Dylan Keefe and Derek John; additional music by Matt Kielty and Nicolas Carter.
Special thanks to Cynthia Lee, Frank B. Aycock III, Josh Rosenkrantz, Leonard Feldman, and Ben Montgomery.
Leadership support for More Perfect is provided by The Joyce Foundation. Additional funding is provided by The Charles Evans Hughes Memorial Foundation.
Supreme Court archival audio comes from Oyez®, a free law project in collaboration with the Legal Information Institute at Cornell.